Modern materials and expertise have transformed present day bungee jumping culture. With the advent of military grade elastics and natural latex strands bundy cords are now a state of the art composite material. Fully registered and internationally trained Jump Masters are now able to accurately calculate the exact distance the cord will stretch under load, i.e. your weight.
What this means for the customer is a choice of jumps, wet or dry! And this is not only for single jumpers but tandem too.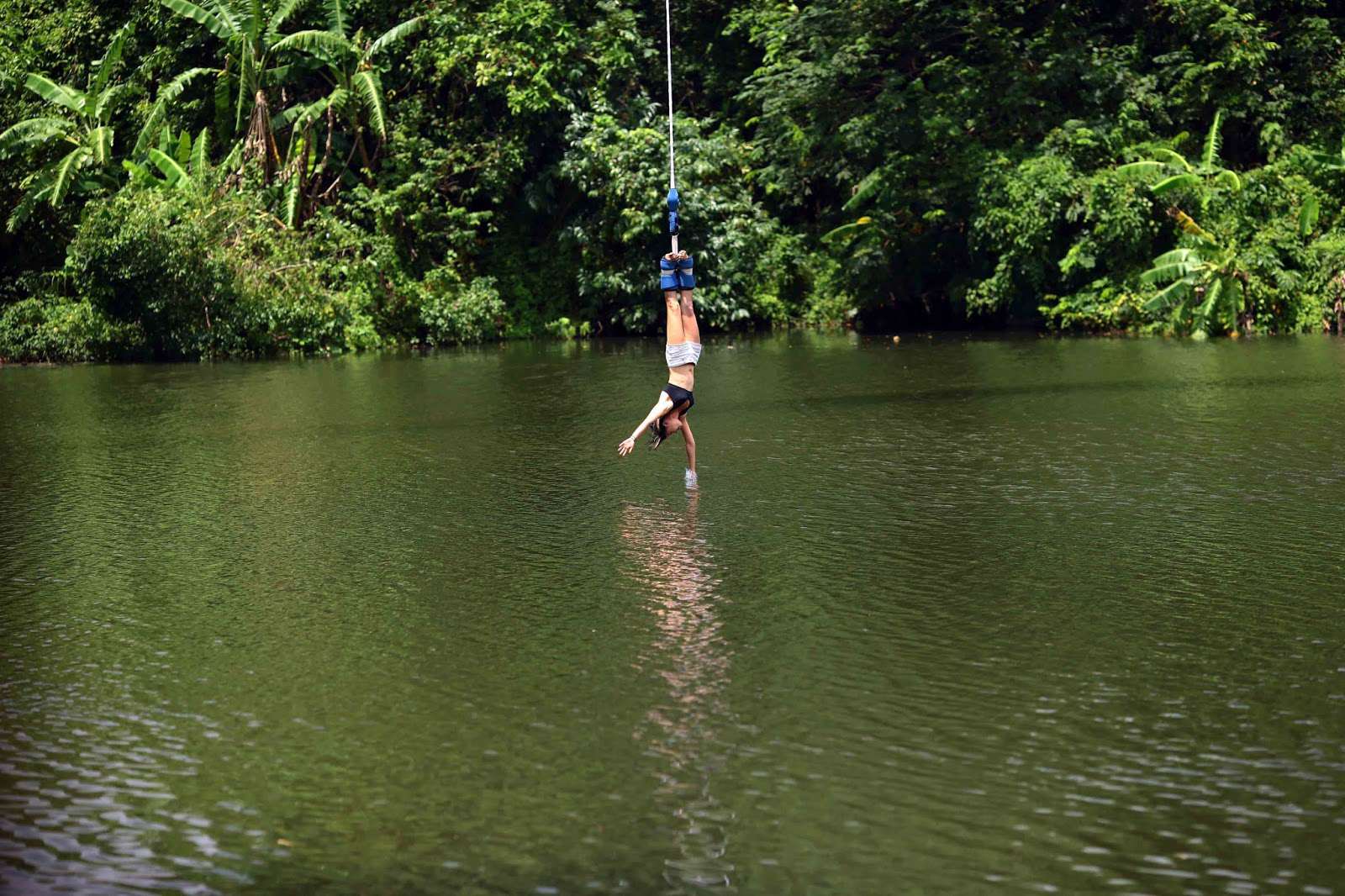 Our facilities at Hero Bungy Jump are second to none with spectacular 360 degree views from our custom 50 meter tower structure; surrounded by tropical gardens and lush coconut trees besides our our beautiful emerald green lake glistening In the sunlight. The water is clean and fresh – and no, there are no crocodiles in it!!
Whichever way you choose our professional photographers and videographers will be on the spot to capture your super hero moment in the form of HD pictures and movies. And don't forget we have a number of high quality super hero costumes in a range of sizes. Dress it up or go as you are, Hero Bungy Jump Pattaya Thailand always puts you in the driving seat with packages to suit all budgets. Our professional team will be there with all your requirements and questions. With us you're in very safe hands.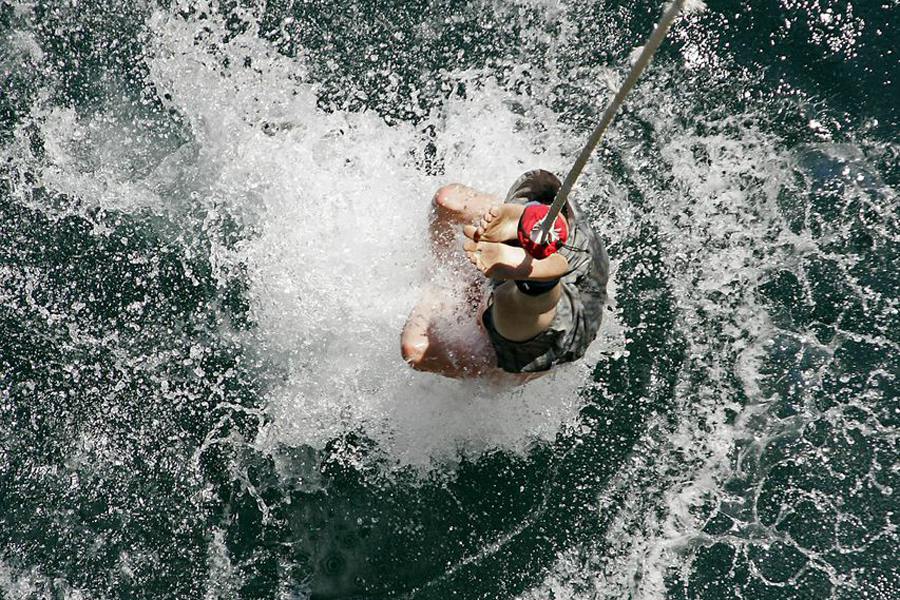 So have it your way, not all Superheroes like getting their hair wet!
PLEASE NOTE: Weight restrictions apply to single, tandem and Superman reverse bungy jumps.
Minimum weight: 35kg
Maximum weight: 235kg (combined weight for tandem jumpers)
Please note: Reverse Superman bungy is for single launch only (no tandem)