One of the most popular types of Bungy Jump is the tandem. Feel the ultimate adrenalin rush of total free fall and share it with a friend or loved one up close and personal. Our facilities here at Hero Bungee Jump just outside the amazing spectacle of Pattaya city are fully set up for just that. Set In the heart of countryside known for its natural beauty Hero Bungy Jump Pattaya towers above the jungle and mountains to give you the very best Bungee Jumping experience, with views that will take your breath away including several of the Pattaya tropical far islands that are famous for their pure white sandy beaches surpassing even some of Phuket's best. Kho Chi Big Buddha mountain , famed throughout Thailand sits amongst thousands of coconut trees and fresh pineapple plantations that stretch as far as the eye can see. All in all you couldn't ask for a more picturesque location.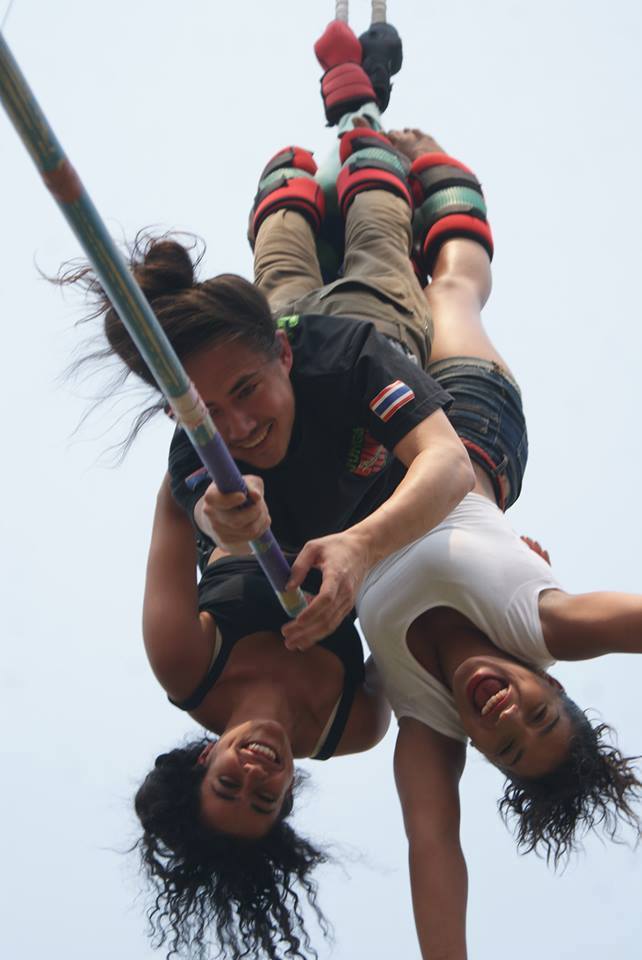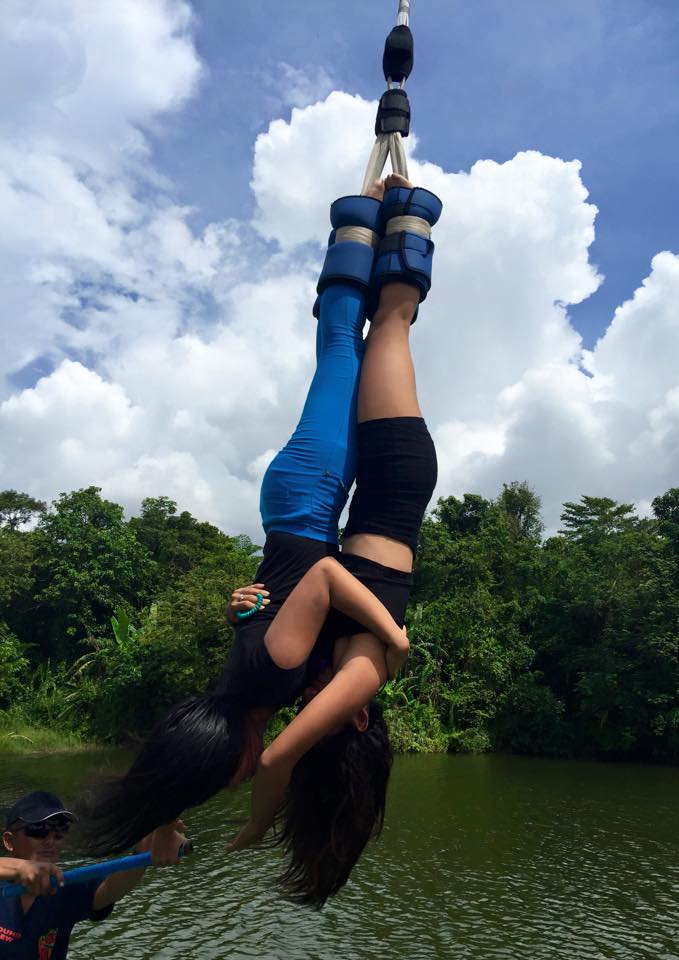 Our fully internationally trained team of jumpmasters will be your guild with full information on safety requirements and jump options, and we only use the very latest technology and equipment ensuring that all international regulations are not only met but surpassed.
With today's modern materials we can precisely calculate each jump according to participant's weight, which means you are in the driving seat when it comes to how submerged you want to be, if of course that's what you've chosen.
Many of our tandem customers choose to wear one of our extremely well designed super hero costumes for an ultimate memorable experience, and of course our photographers will be there to capture the moment with a choice of pictures or movies that will keep you and your friends laughing for years to come.
Choose from any one of our packages with prices to suit all budgets and take a leap of faith with your partner, it's double the excitement and treble the fun!!