Getting married is one of the most important days of your life, and what would it be without the memories, photos and videos. They say that marriage is a leap of faith so what better way to remember your special day than taking the ultimate leap of faith with Hero Bungy Jump Pattaya Thailand.
Thousands of couples from around the world are now choosing to remember their wedding with a tandem bungy jump. Here at Hero Bungy Jump we take pride in our professional staff who really understand the importance of customer care and organizational skills. Once you have chosen us you can rest assured that your magical experience in unrivalled beautiful settings will all be taken care of hitch free. We can even arrange for your ceremony to take place pool or lakeside amongst our gorgeous tropical gardens.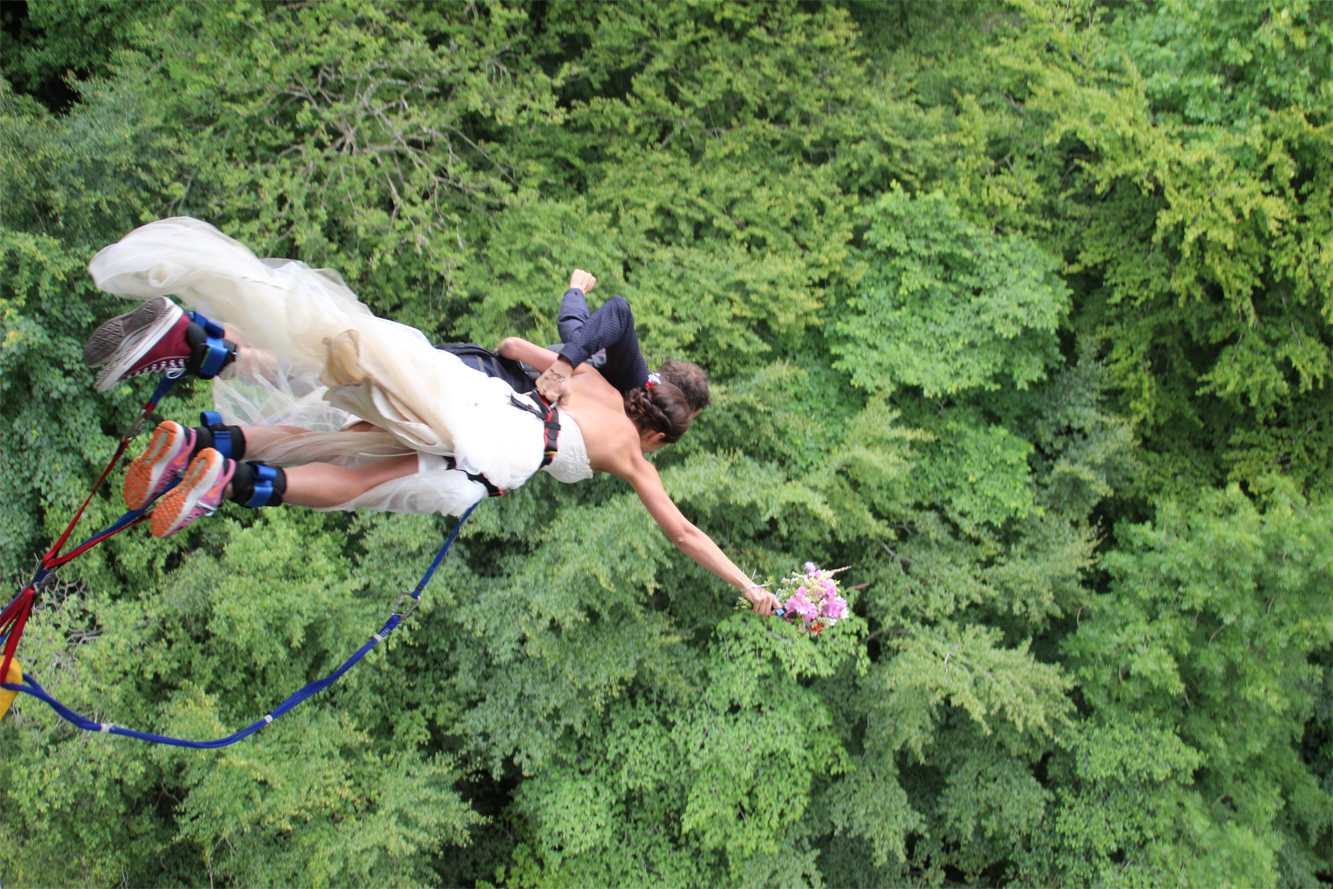 Our Jump Masters are fully registered and qualified to internationally accepted standards and adhere to "The Code of Practice for Bungee Jumping" NZS 5848. Our 50 meter (165 foot) custom made jump structure has been specially designed with customer comfort in mind. You'll be traveling 1st class to the top in our seated safety carriage, so sit back and enjoy spectacular views of pineapple plantations, coconut groves, rainforest jungle with inquisitive primates and colorful native bird life. Once at the top you'll be enjoying unparalleled 360 degree views stretching from the north of Pattaya to the quiet fishing village Bang Sary to the South. The magnificent Kho Chi Chan Big Buddha mountain proudly sits to the south amongst Thai traditional farmland and Pattaya's numerous island gems glisten in the background.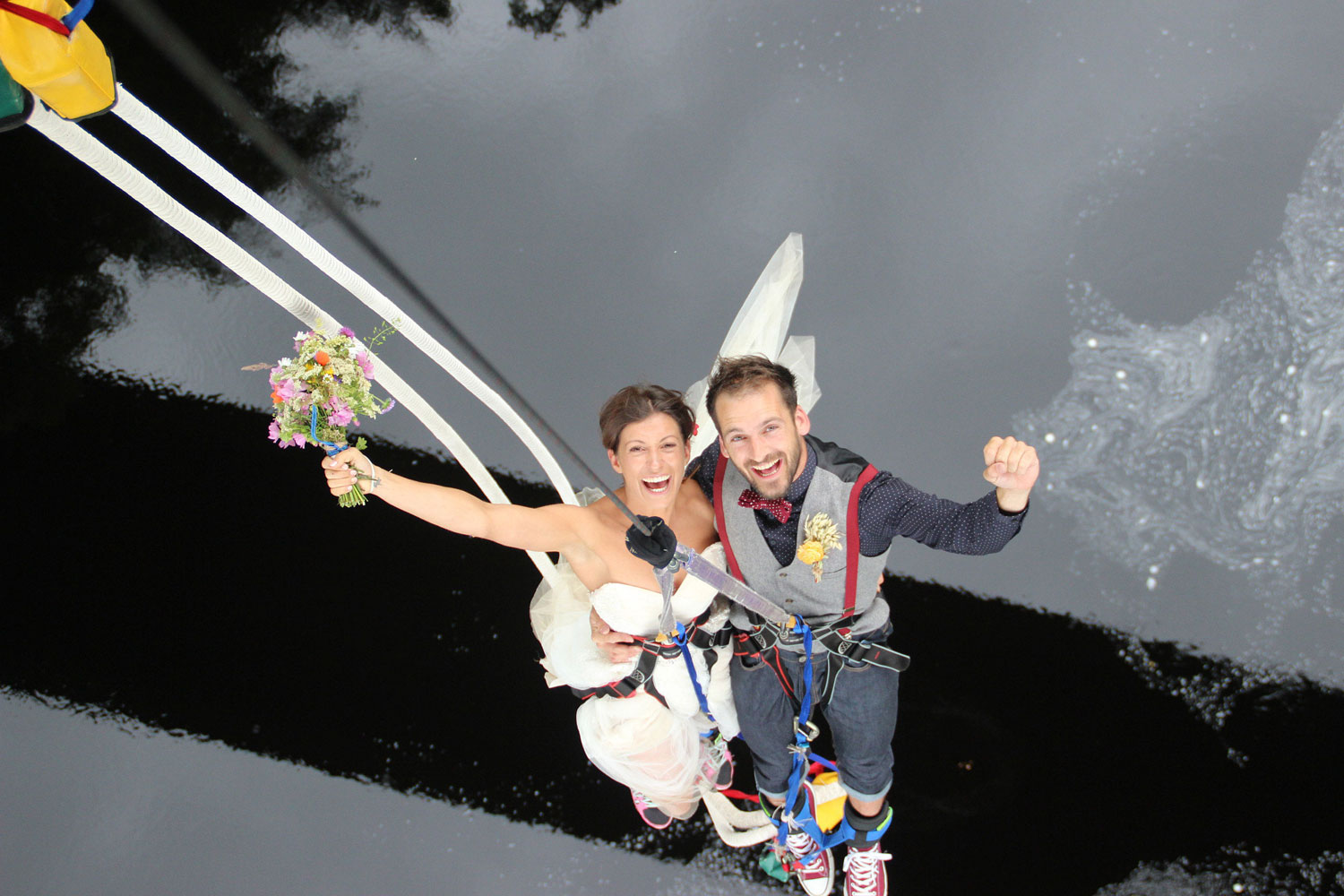 Your final leap of faith will be captured at multiple angles in HD pictures and movie by our professional photographer and drone flying videographer. Our jump masters will calculate the dive to perfection giving you the choice of a cool dip in the lake or remaining dry.
Contact us today with all your requirements for the day and let us take care of the rest. It really is the only way to get hitched!! Going to get married? Getting Married? Just Got Married! Seal the deal with Hero Bungy Jump Pattaya where legends are launched!