By far the most popular of all our Bungy Jumps, it all starts on the ground with our highly trained jumpmasters giving you all the information you need for the jump. Here you will be asked about the type of jump you would like. Choose between dry or being semi submerged into our glistening lake. Our latex cables are of the highest quality and conform to all Bungy Jumping international standards and our calculations are precise, so there is absolutely no need to fear.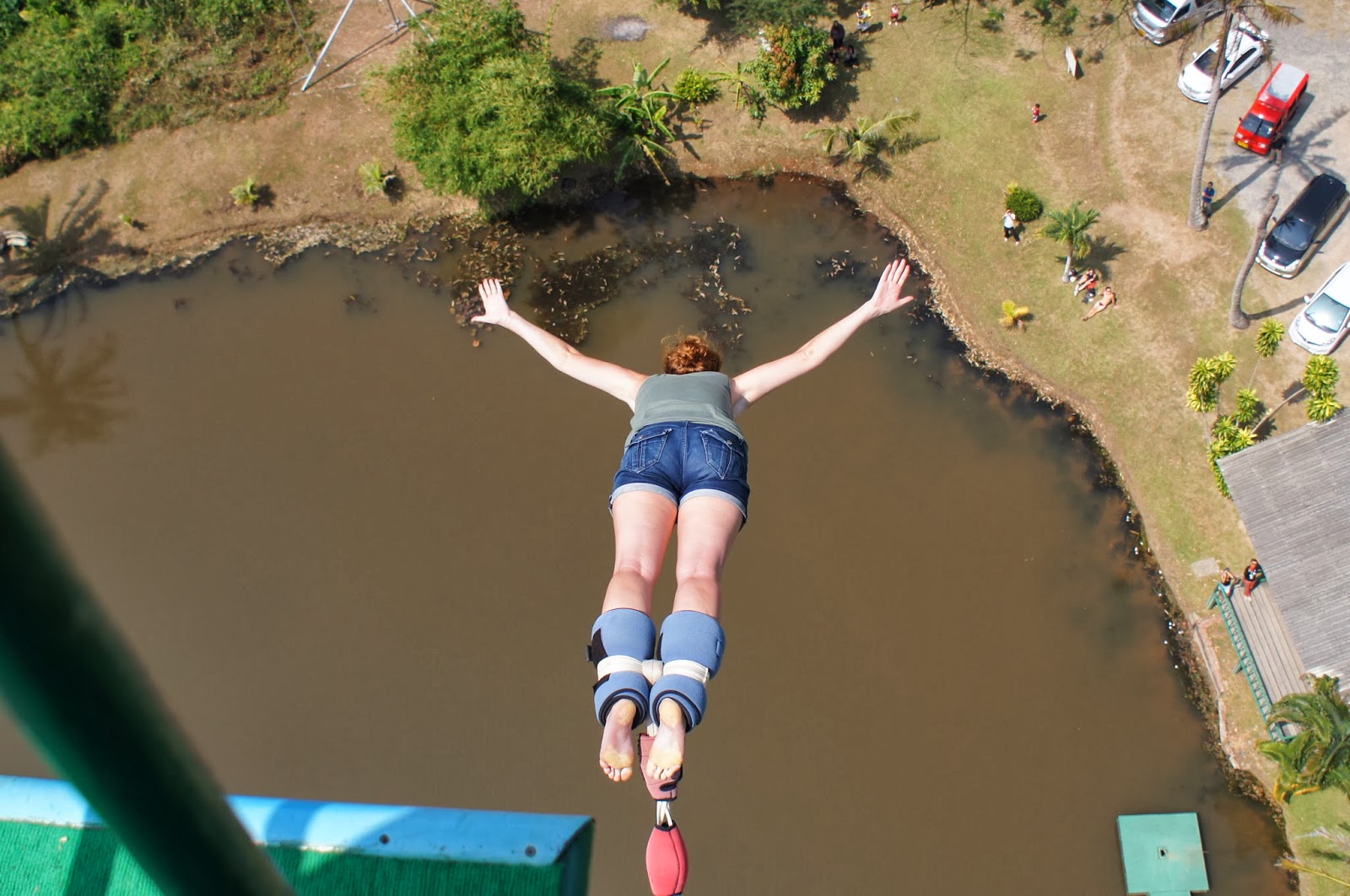 The ride to the top in our customized safety cage with comfortable seating only starts when you are completely comfortable. You will be accompanied by one of our jumpmasters who will be with you throughout the jump. During the journey to the top of the structure soaring 165 feet into the air you'll get a birdseye view of breathtaking countryside with 360 degree views. As the safety cage reaches the top of the platform you will get an incredible feeling of height and the views become spectacular, rich in colors and mountains. From hear the full extent of Thailand's east coast can be appreciated with tropical islands dotted up and down the coastline, pineapple plantations and coconut trees that seem to stretch on forever and the Kho Chi Big Buddha mountain site – famous throughout Thailand – has pride of place from a viewpoint no one else gets to see.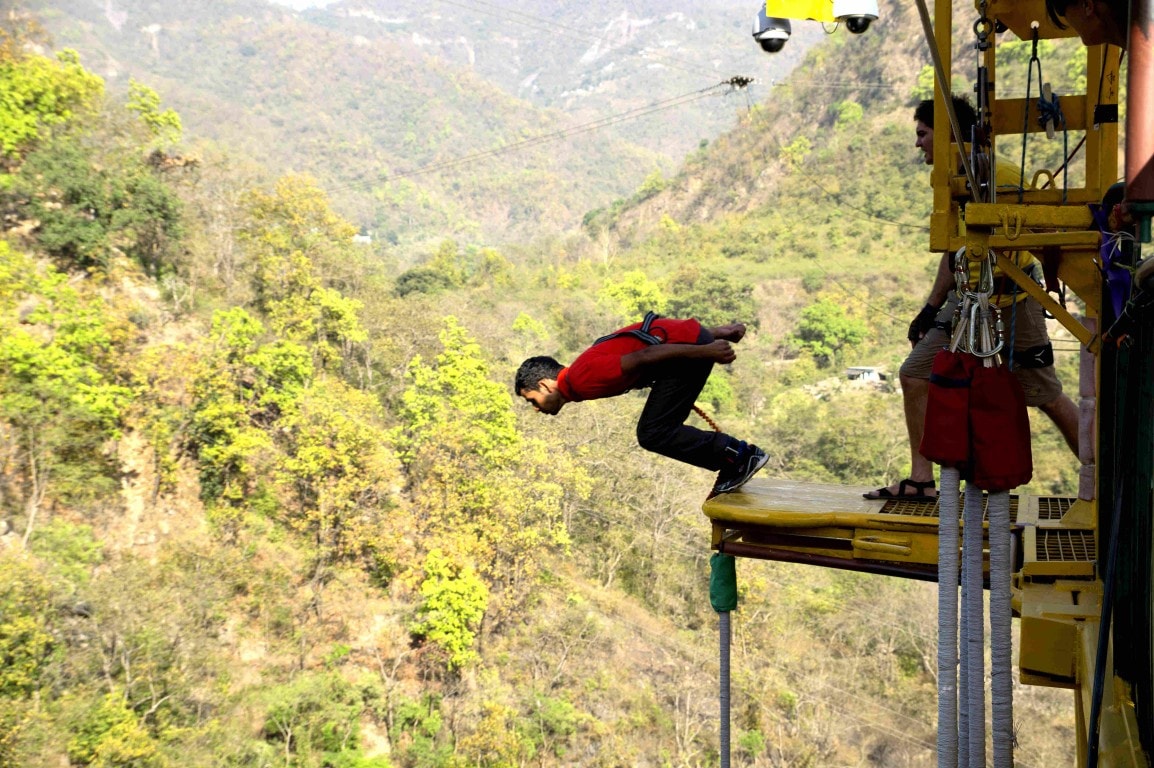 When – and only when – you're ready to go your jumpmaster will guide you to the edge of the platform with words of encouragement if needed. All eyes are upon you at this point, especially if you're wearing one of our super hero costumes which can be organized before your jump. Whether you choose to fall forwards or backwards Is up to you, but as your feet leave the platform you'll know you're a real superhero!!